11 May 2021 14:00 - 15:00
Caabu invites you to an online briefing on Tuesday 11 May at 2pm (UK time) with Iyad El-Baghdadi and Ahmed Gatnash, who will be speaking about their book: The Middle East Crisis Factory: Tyranny, Resilience and Resistance, published by Hurst Publishers. Sign up here. The event was rescheduled from a previous date and time.
The Middle East Crisis Factory can be purchased here. Caabu has created an affiliate page on Bookshop. This means, that with any purchase through this site, 10% of the sale price will be sent to us and another 10% will go to support local bookshops. We think this is a great way to support Caabu's work and independent bookshops across the country. More details about this can be found here.
Buy other books from previous online Caabu briefings here and from physical events we've hosted here.
We hope you enjoy reading any of these titles, and supporting Caabu in the process.
More details about The Middle East Crisis Factory and Iyad El-Baghdadi and Ahmed Gatnash are available below or on the book's page on Hurst Publishers. 
You can sign up for the discussion here using your email address. Please note that sign up is a two part process. Once you have signed up with your email address, this will then be approved, and details will then be emailed to you ahead of the event. Please do check your inbox (including Junk and Clutter folders) for this email with the link to join the event on the day. 
Please register below AHEAD of time to join this online briefing. This makes it much more helpful to us: https://zoom.us/meeting/register/tJAlce6vpz4qHdw9fKW7lR_5rrQOBlw-S3uu
When: TBC
Where: Online. Sign up for the discussion here.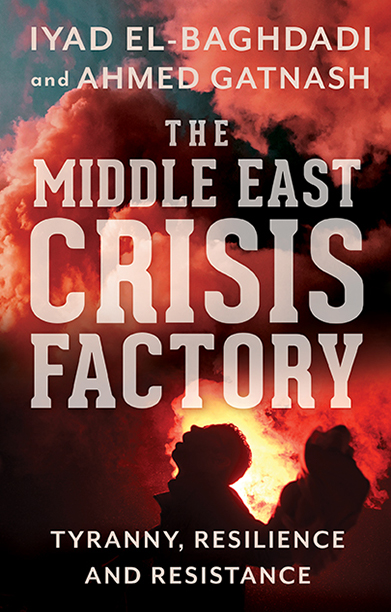 PLEASE DONATE TO SUPPORT CAABU'S VITAL WORK: We would be also be very grateful for any donations to help us in our work right now and keep our programme including the webinars going forward. Donate here. Become a member for £50 a year here.
You can watch previous online Caabu briefings on our Youtube channel which you can also subscribe to. 
Keep up to date with Caabu's work by liking our Facebook page and following us on Twitter. Please do also watch our video, about 50 years of our vital work. 
About the book
Why is the Middle East a crisis factory, and how can it be fixed? What does the future look like for its 500 million people? And what role should the West play?
Iyad El-Baghdadi and Ahmed Gatnash tell the story of the modern Middle East as a series of broken promises. They chart the entrenchment of tyranny, terrorism and foreign intervention, showing how these systems of oppression simultaneously feed off and battle each other. Exploring demographic, economic and social trends, the authors paint a picture of the region's prospects that is alarming yet hopeful. Finally, they present ambitious and thoughtful ideas that reject both aggressive military intervention and cynical deals with dictators.
This book, written by two children of the region, is about the failures of history, and the reasons for hope. The Middle East Crisis Factory offers a bold vision for those seeking peace and democracy in the Middle East.
The book can be purchased here.
About the speakers
Iyad El-Baghdadi is a Palestinian writer, activist and entrepreneur, and founder/president of the Kawaakibi Foundation and its website The Arab Tyrant Manual. He tweets as @iyad_elbaghdadi.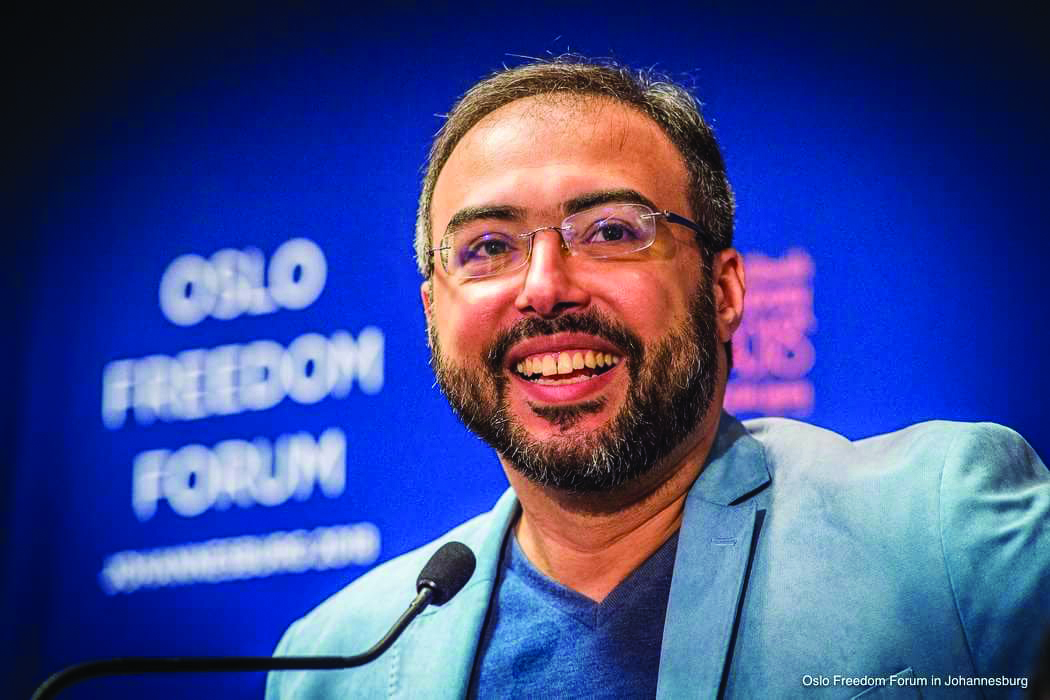 Ahmed Gatnash is a British-Libyan intellectual, activist and entrepreneur, and co-founder of the Kawaakibi Foundation, hosting its Arab Tyrant Manual podcast. He tweets as @gatnash.
Caabu is a not-for-profit cross-party organisation whose mission is to work for a British Middle East policy that promotes conflict resolution, human rights and civil society in the Arab world through informed debate and mutual understanding. Caabu is one of the most active NGOs working on the Middle East in British parliament since its establishment in 1967. From then on Caabu has assumed an active advocacy, educational and media role.
Keep up to date with Caabu's work by liking our Facebook page and following us on Twitter. Please sign up as a Caabu member or make a donation to support our work.